Information & Resources
The Prostate Cancer Foudation of Australia
"Prostate Cancer Foundation of Australia (PCFA) is a broad-based community organisation and the peak national body for prostate cancer in Australia."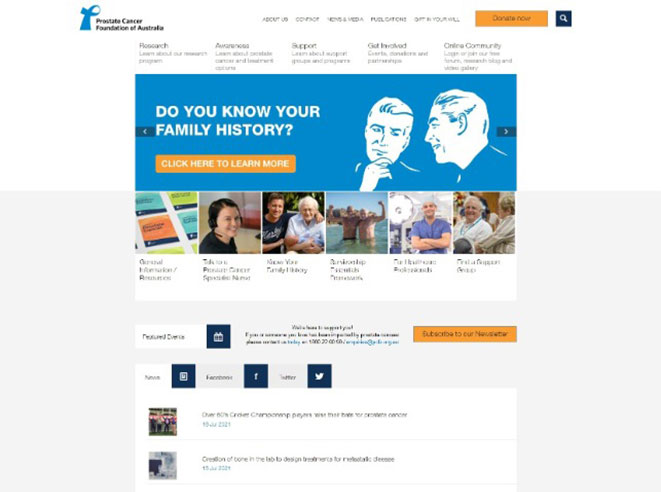 ---
PCFA – Online Community
"Australia's largest online group dedicated to connecting Australian men and families who have been impacted by prostate cancer. Join the conversation in the Community Forum, learn more about medical and scientific breakthroughs in our Research Blog, and check out what the experts think in the Video Gallery."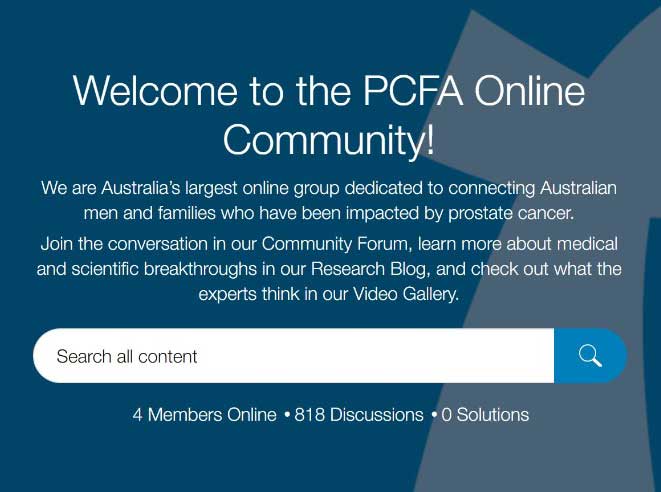 ---
Prostate Cancer Specialist Telenursing Service
"If your life has been impacted by prostate cancer, our Specialist Telenursing Service is available to help."
---
Cancer Council Victoria
"Since their establishment in 1936, Cancer Council Victoria has developed an international reputation for their innovative work in cancer research, prevention and support. As an independent, not-for-profit organisation, they play a leading role in reducing the impact of all cancers on all people."
Presentation – How Can a Support Group Help?
---
Print Materials – EPCISG
This poster and flyer provide general information about the Eltham Prostate Cancer Information & Support Group. Please contact us if you would like to order copies for display in your community or business space.
---
Prostate Cancer Statistics – Melbourne: North East
This PCFA fact sheet provides a population level summary of the prostate cancer burden in Melbourne's North East compared to Australian averages.